Smooth, creamy, irresistible milk chocolates. What is a better way to say "I love you" or "Thank you for your help" or "You are a Chocolate Maniac?" Milk Chocolate has a balanced mix of cocoa solids and cocoa butter, leaving it in the middle of the spectrum between dark chocolate and white chocolate. When you browse for the right milk chocolate gift, please remember that you can see the shipping rates by entering the zip code of the package recipient. Our vendors are located all over the map. They have their own respective artistic touch and creativity. But, if you are looking to rush your chocolate gift to your loved one, we want you to find a vendor nearby. Click on the product, and enter your zip code for more shipping information.
$15.50
Just received the milk chocolate butter caramels and since it was a gift to my husband I was hoping he would offer me one. He did and it as scrumptious. His birthday is actually Monday but I doubt the candies will last that long. - Mary Deaville
Our Butter Caramels have been an award-winning classic for over 25 years. This special 15 piece assortment is wrapped elegantly in GOLD to stand out as a premium confection.
$17.50
Oh my Goodness!!! I can't say enough about these little morsels of milk-chocolate deliciousness! They were wonderfully creamy and the little sprinkles gave them just the right amount of crunch. the product was packaged very nicely, and none were crushed or broken. I was extremely pleased and will definitely seek out Chocolate.com whenever I need some top-notch chocolate! - Alisa Ricketts
Fresh wafers of our award-winning milk chocolate are topped with little white sprinkles and packaged fresh!
$28.50
The best cherry cordials I ever eaten. The milk chocolate is wonderful and the cordial cream with the cherries are better than any I have ever had. Don't wait to indulge yourself, with the calories. - Eileen Zirngibl
The Milk Cherry Cordial Assortment includes whole, ripe red cherries surrounded in a smooth liquid cordial center and richly covered in our pure rich milk chocolate.
$12.00
Chocolate Praline blend, some shaped like peasant women in babushkas (breakfast of the czars).
$8.00
This was a great item. I used it as a center piece for a cookie tray I made. People wouldn't stop raving about it. Arrived in perfect shape. The picture perfectly represents its it. Loved it. Highly recommend it. - Sharon Weaver
Better than a cookie, this gingerbread man is solid milk Belgian chocolate with a peppermint candy cane. Great to place atop a package, stocking stuffer, or teachers gift.
$25.50
My favorite variety of chocolates are the assorted mixed nuts kind. This is the best brand I have tried so far. Order them now, you won't regret it. - M. Lebron
A nut lover's dream! Toasted Pecans, Brazil Nuts, Cashew Clusters, Almond Clusters and our unique French Almond all covered in pure PMG milk chocolate.
$39.50
Our Chocolate Dreams Easter Basket with Milk Chocolate Bunny is just for the "big kid" at heart. Each basket includes:
$16.50
A LIMITED EDITION, smooth and velvety red velvet truffle center covered in our award-winning milk chocolate
$8.00
I'm impressed. From intial confusion, on my part, to you're fixing the situation and filling the order. It was ordered 11/21 and just received it on 11/23 at 3pm cst. I've never seen such service. Oh, the chocolate peanuts are the best I ever tasted. Maybe my taste buds were swayed by such excellent professionalism. Thank you so much. - George Turner
Fresh roasted peanuts are drenched in our award-winning milk chocolate TWICE and carefully packaged to ensure freshness. A Customer favorite for almost 30 years!
$20.00
Hand dipped creamy milk chocolate pretzels arrive in an elegant brown gold stamped gift box. A delicious gift for any occasion! 1 lb.
$100.00
I have not yet given the chocolate yet to my fiance but it arrived on time, the day before valentines day, and was wrapped with a handwritten message that I had chosen. So far it has my vote. Next we will see what her sweet tooth thinks. - Timothy Lynch
Our most popular assortment is tastefully arranged in an elegant gold foil box. Buttery caramel, creamy meltaway, plump cherry, rich cream and other luscious centers are coated in milk chocolate and ready for giving.
$5.00
The card as well as the chocolate are a very thoughtful present for any occasion and help convey feeling between two people in a simple elegant package. And the ability to write a customized note makes it even better. - Salvador Avila
Milk Chocolate I Love You Card
Blog
$16.5
Limited Edition Red Velvet Truffle
A true testament to our master candy makers, Chocolate Chocolate Chocolate Company has created a new Valentine's Day LIMITED EDITION Red Velvet Truffle. A smooth and velvety truffle center is drenched in our award-winning milk chocolate and marked with a red stripe. One bite and you think you're eating a piece of red velvet cake!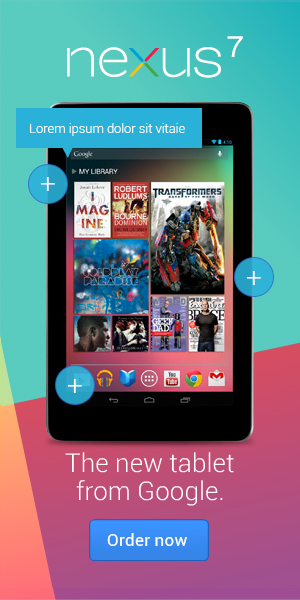 Related Tags