$12.50
This was my first order placed with this company. It was received as promised, only three days after I ordered it, to my door (and I'm in Alaska)! Although I did receive an email letting me know the expected ship date, I did not receive an email letting me know they did in fact ship, but I did receive and email notifying me that they were delivered, which I found useful, in case I wasn't there to receive them myself, or in case it was a gift order. The chocolate enrobed brownie bars were packaged very well, complete with cold packs and foil bubble wrap so that they arrived unmelted. My intent was to savor one a day, but, I ate two immediately after opening the package :). If you're a chocolate lover, and you like rich, delicious chocolate, I doubt this will disappoint your tastebuds. :) - Dawn :)
A box of 6 chocolate chunk, chocolate chip, chocolate enrobed brownie bars. Perfect portions for you or your family.
$8.00
Delicious fortune cookies with my own personalized fortunes! We loved every bite of it. The chocolate on top tasted amazing as well. Great idea for so many occasions. The best part was that you could order way in advance and choose the delivery date. - Shehzeen A.
6 Chocolate Dipped & Birthday Decorated Fortune Cookies in a Chinese Pail. 6 PERSONALIZED Fortune Option.
$40.00
I was thrilled with the suprise which my love one sent me on my Birthday. Chocate cake was yummy and brought the smile on my face :) - Kunal gupta
7" Round Chocolate Mousse Cake, with Belgian Chocolate Plaque.Two dark chocolate layers filled with luscious chocolate whipped cream mousse, then covered with creamy milk chocolate frosting and a satiny dark chocolate glaze; garnished with fudge rosettes, dark chocolate shaves and a "Happy Birthday" plaque.
$40.00
I felt like this was a bit sketchy at first because I don't trust too many things on the web and especially if they deal with delivering pastries but I am happy I did! I was amazed at how well it was kept while delivery. Boyfriend loved the birthday cake and said it was even kept with ice so it wouldn't get hot from heat and was packaged very very well(took him a couple minutes to open it! :D) He said it was delicious and it came right on time. Any contact by email and reply was right away so very easy to communicate. I am so happy I made this purchase and I will definitely make another!  - Mara Alonso
7" Round Red Velvet Chocolate Cream Cheese Cake. Southern classic; this rich red chocolate cake is filled and covered with pure cream cheese frosting, with white chocolate sprinkled around its sides and a chocolate decal on top.
$8.00
Everything was perfect and customer service made this experience truly memorable and rewarding.  Thank you so much!  - Mi Familia Liberato/ Devers
6 Chocolate Dipped & Birthday Decorated Fortune Cookies in a Chinese Pail. 6 PERSONALIZED Fortune Option. Kosher.
$20.00
Decadent 100% Dark Cacao mixed with fresh ground cinnamon, cardamom, nutmeg, cloves and chili creates a flavor riot in your mouth that leaves you reaching for more.    A teaspoon of this potent mix will launch your day, satisfy all your cravings and simply put a satisfied smile on your face.  
$20.00
The Aloha Spiced Cacao - Lavender rounds out the trio when the mellow floral notes meld with the rich fullness of the cacao and spices.  
$40.00
A little disappointed. I ordered a Triple Chocolate Enrobed Brownie Birthday Cake for my husband, but what he received was a Red Velvet Birthday Cake. And the personal message on the gift note is also wrong, from someone else. I guess another person must also get the wrong cake. What makes me feel better is that my husband said the Red Velvet Cake tastes very good, the best flavored cake he ever had had. I guess I will still order cakes next time here.Hope you guys will not make similar mistakes next time~ - Liz HZ Li
7" Round Triple Chocolate Brownie Cake. Our moist & fudgy brownie goes through three chocolate "passes" before it's "done": first it's enrobed in rich chocolate, then it gets completely blanketed with a shower of dark chocolate shaves; last, the cake is finished with chocolate glazes drizzled all over, for a brownie dessert that's over-the-top-triple-delicious!
$6.00
Lightning hit twice as I sent this to my stepmom, who loved it. Fast, accurate service makes it even better. - Dionne Kendrick-Hubbard
This slow cooked solid caramel heart can be personalized with any name
$8.00
I loved this gift! It was clever and delicious all at the same time. What a brilliant idea in such yummy "wrapping". I'd highly recommend this gift! - Rebecca Onie
6 Chocolate Dipped & Christmas Decorated Fortune Cookies in a Chinese Pail. 6 PERSONALIZED Fortune Option.
$27.50
Product was delivered on time.! Matched Description Would love to place another order from this web-site - Sohrab
You'll love to send our 12" fresh baked chocolate chip/M&M cookie cake. At almost 2.5lbs, this cookie cake will make quite the GIANT impression. FREE hand written message. Decorated with an icing & sprinkle/jimmie border to match occasion. Great for a large group celebration as it feeds 6-8. Perfect for Birthdays and just about any other occasion.
$40.00
sent this to my man for our anniversary. had a little confusion cause I'm pretty sure I made it clear that it is for Anniversary...card says "Happy Anniversary" but the cake had a "Happy Birthday" on it. But he said the cake was delicious :) - Becca
7" Round Tiramisu Cake. Coffee-washed, moist and dense yellow cake layered with classic mascarpone custard and garnished with delicious coffee whipped cream, dark chocolate shaves and a dusting of cocoa....that's "amore".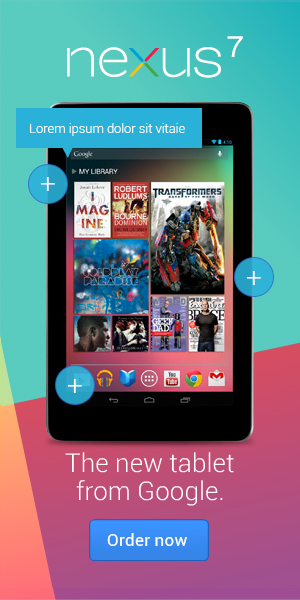 Related Tags