We offer
chocolate truffles
in elegant boxes and in a variety of creative styles and contents. Our vendors provide
chocolate gift boxes
full of delightfully creative ideas: rolled in powder, filled with ganache, rich and creamy, dark and delicious, filled with champagne, filled with fruits, mixed with hazelnuts, almonds, and coffee. If you have any questions about the chocolate truffles we offer here, please contact us via the customer service section (see link at the top of the page). Thank you.
$28.00
These were a gift for my grandmother and she said they were absolutely beautiful. She loved the packaging, presentation and the cake truffle treats were delicious! - R.Ventimiglia
Just in time for Mother's Day. These decadent cake truffle roses have a secret combination of ingredients to make them insanely delicious. Our rich fugdy double chocolate cake recipe is mixed with just the right amount of cream cheese frosting; made into bite size treats; drenched in white chocolate coating; then embellished with a beautiful...
$29.50
My first order and of course a concern. I was told they are delicious - awesome. I'll order again. - Colleen fraser
There is something about the nature of truffles that can hypnotize. From the succulent aroma to the decedent flavor explosion, each bite allows you to taste the slow pour of rich dark chocolate over moist cake, fusing them into one mouth-sized symphony. Truffles are our passion. We make them in small batches with quality ingredients...
$35.00
The German Chocolate and Italian Espresso take me back to some great European trips ! Am just slowly working up nerve to go get a different one - - maybe a bit selfish ? - David Carey
a premium assortment of our mouth watering truffles. Award-Winning chocolates that please the palate, delight your taste buds and please the palate! Including some new and exciting flavors such as Southern Grasshopper, California Pistachio, German Chocolate and Italian Espresso to name a few!
$32.00
My wife ordered PMG TRUFFLE ASSORTMENT 1LB gift for my birthday. I loved all the chocolates. The box was wrapped beautifully. We received it on time. EMAIL follow up of shipping, to delivery was very impressive and prompt. I will definitely be recommending your company again to all family and friends... and be a returning customer as well. Thank you for excellence in service!!... - Michael keating
A mouth watering selection of our very best handcrafted truffles with flavors including Champagne, Hazelnut, Amaretto, Tiramisu, Raspberry, Chocolate, Caramel and MORE!
$55.00
I think this assortment has some of the finest dark chocolates you can find. The makers recommend you enjoy it within two weeks...so you know it is fresh. No preservatives and only the best ingredients go into these creations. Worth the money and you will get it quickly. I am easy to please, but I love when something makes me proud to have found the best of the best. - Chrisstian
A journey through our complete line of available chocolates presented in our elegant staircase box with a hand tied ribbon and bow. We recommend that all of our fresh all natural chocolates are enjoyed within two weeks of receiving.
$36.50
14 red velvet truffles in a heart shaped box with dragonflies
$55.50
Our "Love at First Bite" truffle collection is packed with passion and filled with divine delights. Treat your Valentine to a 29 piece gourmet chocolate truffle assortment. A sophisticated treat for someone sweet!     
$13.00
This is reminiscent of the fabulous desserts found in those beloved European Bakeries!
$25.00
Twelve decadent 71% Ecuadorian single bean dark chocolate bonbons
$38.00
Toscano espresso creates a mocha experience with our chocolate ganache.
$45.00
Chocolatines' most popular collection provides the ultimate chocolate experience. With sensational bold flavors that evolve on the palate, this chic collection will leave you only to want more.
$31.50
Very nice product and was delivered on time. - Rashmi sinha
The perfect gift - chocolate! These truffles will delight the receiver, so whether you are saying thank you, job well done, I love you or I'm sorry, this is the perfect gift for you. Give the chocolate truffles gift set today!
Blog
$29.5
Different Types of Chocolate Truffles
Not all chocolate truffles are the same. There is the classic round shaped truffle, made with a firm ganache, then rolled in cocoa powder, powdered sugar, or nuts. A dipped truffle has been formed, then dipped in tempered chocolate to coat or "enrobe" it in a thin crisp chocolate coating. A molded truffle or "bonbon" starts with heavy polycarbonate molds in different shapes. The mold cavities are coated with a thin coating of tempered chocolate, then filled with ganache, then closed or "capped" with another thin layer of tempered chocolate on the bottom. If made correctly, the truffles come out of the molds very easily after the chocolate has set or "crystallized". The final product should be a beautiful shiny truffle with a nice "snap" of chocolate when bitten into.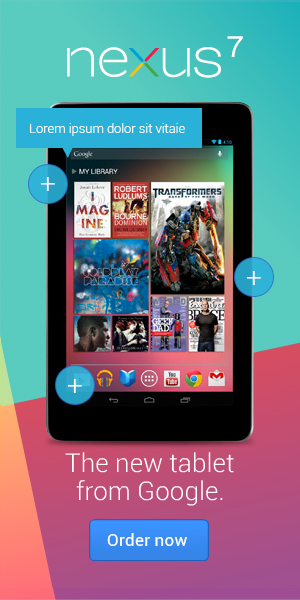 Related Tags