Chocolate gifts are now available in a variety of shapes, sizes, and tasty flavors. Our vendors provide elegant hand-made, artistic, designer chocolates to fill your gift-giving needs.
chocolate gift boxes
can be sent with colorful ribbons, and gift notes in an impressive presentation that is certain to send the right message. If you are looking for a more elaborate and artistic
chocolate gift
, please browse our
chocolate gift baskets
If your are sending a rushed
chocolate gift
please enter your zip code when viewing the product detail. By doing so, you will see the shipping rates and arrival times. If you have any questions about the chocolate giifts displayed here, please don't hesitate to contact us. The customer service link is located at the top of the page.
$24.00
I love a good mix of dark and sweet chocolate. I am also a fan of wine and chocolate pairings. This is the best of both worlds! The flavor is balanced just right with the wine. I find myself craving one or two of these after a long day of work while I unwind on the couch. My friend got me this set for Christmas, and now I want to buy a huge box of these for myself! If a glass of wine with a plate of fruit and chocolate sounds like a treat, then this box set of chocolates is for you. - Eric B
SPECIAL! Our assortment of wine chocolates includes chocolates that we make for some of the finest wineries in the Santa Cruz Mountains Appellation in Callifornia. They include 2003 Merlot from Burrell School, 1997 Blanc de Blanc Champagne from Equinox, a 2006 "Super Tuscan" from Bartolo and a 2005 Pinot Noir from Santa Cruz Mountain...
$42.00
This is a lovely box of chocolates, shipped promptly and well packaged. The truffles are on the smaller size (about 2 bites) but well-flavored and nicely shaped and decorated. With flavors including Garam Masala, White Truffle Oil & Vanilla, and Saffron and Rose Water, this is a great selection for foodies! - Kelsey
Posh Chocolat Complete Truffle Collection
$44.50
Delicious Pears and Apples are boasting with flavor and are hand-dipped to perfection with our imported rich and creamy milk, decadent dark, and elegant white Belgian chocolates. Each assortment is carefully packaged in a beautiful gift box and delivered fresh, right to your special someone's home or office. Arrives in an elegant Chocolate...
$27.00
These artisan chocolates are SENSATIONAL! From the art on the packaging to the smoothness of every dark chocolate, its simply amazing. I will definitely order these in the near future. - KKO
A sampler of Amano Chocolate's award winning 70% dark chocolate. Each chocolate bar is made out of the beans of a single plantation. Like vineyards with fine wine, fine chocolate has unique flavors due to the origin of the beans. This sampler of dark chocolate shows off the diverse range of flavors single origin chocolate can provide.
$44.50
A unique and intimate chocolate experience gift collection. Fresh gourmet Seedless Grapes hand-dipped in imported Milk, Dark and White Belgian Chocolates. Arrives in an elegant Chocolate Covered Company gift box perfect for giving. Limited time offer. Only available for a few months.
$44.50
A unique and intimate chocolate experience gift collection. Fresh gourmet Raspberries hand-dipped in imported Milk, Dark and White Belgian Chocolates. Arrives in an elegant Chocolate Covered Company gift box perfect for giving. Limited time offer. Only available for a few months.
$20.50
Delicious and delivered on time. It was enjoyable moment! Thank you - Kazi R Mahmood
Ghirardelli Galore Chocolate Gifts
$12.00
Stunning presentation. I purchased this gift box to use as a sample. We will be putting together thank you packages for 67 celebrities across the nation who participated in our Top Dogs and Their Pets book project (topdogspets.com). We will be happy to include your exquisite chocolates in the package. Thank you! Ashley Ainley Pediment Books - Ashley Ainley
Six piece gift box sampler.
$14.00
These were so exciting to recieve. They are not only beuatiful but they are delicious also. It is so nice to see the care put into this chocolate. - Emily Guzman
The Jewel Collection - Non-Dairy, Vegan, Gluten-Free, Caramels. Discover your inner princess with these delicious treasures, in an array of mouth watering flavors including, Butterscotch Caramel, Bananas Foster Caramel, Espresso Almond, Rasperry Caramel and Chocolate Caramel
$49.00
Beautifully wrapped and perfect for any gift occasion - AvenueSweets 3.5 lb. Tower of Caramels includes 2 lbs. of our rich Dark Chocolate, 1 lb. Golden (Vanilla) Caramels and ½ lb. Espresso Caramels. AvenueSweets Gourmet Caramels are soft, rich and buttery. Each batch of caramels is handcrafted one at a time and every piece is wrapped individually.
$24.00
Omg. Goodbye Godiva. Seriously. BEST chocolate I have ever eaten. My favorite Birthday Gift! OMG......! Buy this! - Devon Chastain
These chocolates, made with an award winning California sparkling wine and fine dark chocolate, are considerd by many to be the finest "Champagne Truffles" made. Each chocolate is individually hand-made to order.
$55.00
My wife was thrilled by this gift. She said it was the best gift she has ever received, better than the pearls I bought her for Christmas, better than the lingerie I bought her for my birthday, better than the diamond necklace I bought her to wear on our wedding day. If you love your wife and can't afford diamonds, this is what you need to get her! - Brock
A Sampling of the Best of the Best The Choclatique Boutique is a variety of our most popular flavors and textures--chewy caramels, buttery ganache and freshly roasted, crunchy nuts.
Blog
$26
Enjou's Christmas Wreath and its Historical Importance:
The wreath has become a holiday tradition, but where did it all begin? There are a number of reasons and cultural practices surrounding this symbol, but one of the first was used in ancient Greece and Rome. The use of a wreath as a personal adornment began with Apollo, Zeus' son and the god of light, as a symbol of his unrequited love for a nymph. He wore the wreath as a symobolic reminder of his desires. The wreath is also used as an advent tradition, initially to teach children of the meaning and purpose of Christmas. However here at Enjou Chocolat, we made a completely edible chocolate wreath filled with delicious foiled chcolate ornaments. Once you eat the candy from the inside, the chocolate wreath-box becomes the candy itself! Thanks for reading and have a Very Merry Christmas!
$6.5
National Popcorn Popping Month
The days are getting shorter, and the nights are getting colder. The crops planted in the summer are ready to be gathered. It's harvest time, and the most grown and harvested crop in the United States is corn.
September and October are historically the ideal times to harvest corn. Farmers would work late into the night under the light of the Harvest Moon. That's why October is also known as National Popcorn Popping Month.
Popcorn is known to have existed in the Americas for over five thousand years, which makes it America's oldest snack food. In the 1500s and 1600s, Native Americans taught the new European immigrants how to pop corn. Over time, popcorn presentation evolved with different styles and seasonings.
Now Sugar Plum provides the ideal way to celebrate National Popcorn Popping Month with our New York City Checker Cab Caramel Crunch. Featured on The Rachel Ray Show and in the twentieth-anniversary issue of Chocolatier Magazine, New York City Checker Cab Caramel Crunch is famous for combining hand-dipped caramel popcorn with rich Belgian milk chocolate drizzled on top of it.
The entire history of popcorn has led to this perfect creation. Enjoy what the ancient Incans could only dream of with our New York City Checker Cab Caramel Crunch.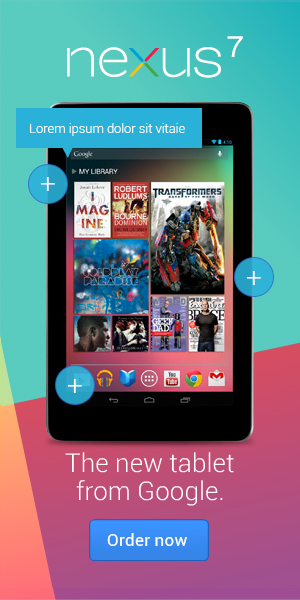 Related Tags