Chocolate gifts are now available in a variety of shapes, sizes, and tasty flavors. Our vendors provide elegant hand-made, artistic, designer chocolates to fill your gift-giving needs.
chocolate gift boxes
can be sent with colorful ribbons, and gift notes in an impressive presentation that is certain to send the right message. If you are looking for a more elaborate and artistic
chocolate gift
, please browse our
chocolate gift baskets
If your are sending a rushed
chocolate gift
please enter your zip code when viewing the product detail. By doing so, you will see the shipping rates and arrival times. If you have any questions about the chocolate giifts displayed here, please don't hesitate to contact us. The customer service link is located at the top of the page.
$46.00
the recipient felt this was a very original gift. - Susan warsett
Elegant edible chocolate High heel pump filled with decadent truffles.
$27.00
i sent it to my husband for his bday and he loved them..he said they were amazing ...all the individual chocolates had different flavours...they arrived in very gud condition ,and the gift wrapping was really nice - Sam
The Dark Signature Assortment includes our golden vanilla butter and chocolate caramels, English toffee, molasses chips, mint chips, fresh fruit Dreams, French almonds and our signature logo all covered in our award-winning dark chocolate.
$12.50
Best chocolate ever!! Loved the surprise. - Edith gonzalez
6 pcs. of our double-dipped gourmet chocolate cookies drizzled with Dark chocolate.
$33.50
I found your shop online and searched for a place near my daughter's new home (We live in PA) so that I would not have to spend the bulk of my funds in shipping. I crossed my fingers and ordered the chocolate bliss cookie box for my daughter and grand daughters for Valentine's Day. I ordered on 02/13 and they delivered on 02/14, just as promised! The kids (and my son-in-law) raved about the quality and freshness. They were "Delicious" I am told. You helped me be a hero! LOL! - Nita J. Blue
Chocolate Lovers Alert! You can't go wrong with this collection of eight Chocolate Toffee Cookies and six Double Chocolate Fudge Brownies.
$30.00
My kids have never enjoyed a box of chocolates due to nut allergies, and now they have experienced the delicious taste of truffles. It makes me happy that they now know what they are and how delicious they can be. We loved them so much!! Thanks fo accommodating those with special dietary restrictions and allowing them some normalcy. - Uma and Shailen Zimmerman
An assortment of our truffles, fruit creams, caramels and raisin clusters.
$16.00
3 Sisters Chocolate Assorted Cookie Gift Box is the perfect gift to send to client, employees and friends. Our six cookie gift boxed assortment says thanks in a delicious way! Our cookies are baked fresh to order.
$44.00
I received the 20 piece signature box of William Dean chocolates as a  birthday gift.  It was the best of the best! Now I'm sending your divine chocolates to chocoholics who can't get enough of your fabulous assortments. And they taste as good as they look which is a huge plus. They arrived on the exact day you promised which was almost as impressive as your fantastic chocolates. Many thanks. - Barbara Berman
20 unique pieces of our artisan chocolates.
$19.00
The Gardner Assorted Meltaways and all the candies I have ordered from Gardner's are simply outstanding. Outstanding in flavor, texture, delicacy--a total treat! I have gifted so many loved ones with Gardner's chocolates and every recipient has reported sheer delight with each tasty morsel. I toast this Company for their dedication to QUALITY. Also, a huge Thank You to Chocolate.com for their thorough presentation of the world of chocolate products and for their first-rate service which starts with easy ordering! - M. J. McInnis
A tantalizing variety of six distinct and sensational meltaway flavors.
$25.00
Excellent flavors, and very creamy texture. Pretty to look at, and came in a nice box. I would definitely order again! - Sarah Penrod
Simply superb dessert chocolates
$49.50
Loved, Loved, Loved it. It was different and delicious. Just the right amount of products and a good variety. - Rita McDonnell
Send you get well wishes with a cheery balloon and treats
$27.00
The chocolates were delicious.  However, I saw no indication inside or outside the box of who sent them.  I would like to thank the sender. - Keith Guillory
The Milk & Dark Signature Assortment includes vanilla butter and chocolate caramels, mouth watering cherry cordials, fresh fruit Dreams, peanut butter smoothies, molasses chips, mint chips, English toffee and our signature logo all covered in our award-winning milk or dark chocolate.
$28.50
These delicious chocolates were wrapped in gold foil wrapping paper & carefully shipped in a thick styrofoam lined box. An ice pack helped keep it cool until I was able to taste them. They were as good as any I have ever eaten! The quality of chocolate was smooth & creamy, the pecans were fresh, and the caramel held it all together for these yummy candies!!! - Tammy Liberatore
A delicious combination of Pecans, Caramel, Milk Chocolate.
$14.00
Village to sack? Which territory to annex? Crime or Punishment? War or Peace? The Czar's days were full of pressing Which decisions, so it is understandable that when he chose chocolate, he often decided not to decide. (Excellent decision Your Royal Highness).
$30.00
I loved the chocolate it was so delicious, I haven't had a flavorful chocolate like this in a long time. I enjoyed all the flavors especially the toasted pecans, pecan tootles, french almond and the almond clusters. I will definitely recommend this chocolate to all my friends.   - Christiane Glasgow
The Nuts-Chips & Chews Assortment is a wonderful assortment of chocolate caramels, vanilla butter caramels, English toffee, mint chips, molasses chips, toasted pecans, pecan tootles, peanut butter crispies, almond clusters, and our unique french almond all covered in our award-winning milk and dark chocolate.
$33.50
MY husband sent this gift to my office for Valentine's Day. Cookies are better than flowers any day! Besides, you can't eat flowers :) The cookies were very delicious and had great variety. I loved the chocolate chip as well as the chocolate/peanut butter. My husband liked the white chocolate/cranberry. This was a great gift, reasonably priced and great delivery options. - jaime dial
Love cookies but can't decide? This package will whet your whistle with an assortment of sixteen gourmet cookies. You can't go wrong! Packaged in your choice of our signature gift box and decorated with a coordinating ribbon and beautifully personalized gift card.
$9.50
Chocolate was excellent and was perfect for our Service Awards event. We will definitely order again! - Sue Fice
Our award-winning milk chocolate is molded into bite size fall leaves and wrapped in fall colored foils to stand out as a true autumn confection!
$24.00
This is the first time I have ordered from Chocolate.com. I will definitely order from them again. The chocolates were delicious. The order was shipped immediately and I received them in two working days. - SHERRY WEST
Fresh Graham Crackers are covered in our premium dark chocolate
$24.00
It is great to find a chocolate covered graham cracker where the cracker part is stil crispy and not soggy. The milk chocolate coating is smooth and filled with yumminess. - A-me
Fresh Graham Crackers are covered in our premium milk chocolate then hand decorated by our master chocolatiers to have a distinctive swirl finish. The Perfect Snack!
$15.50
Just received the milk chocolate butter caramels and since it was a gift to my husband I was hoping he would offer me one. He did and it as scrumptious. His birthday is actually Monday but I doubt the candies will last that long. - Mary Deaville
Our Butter Caramels have been an award-winning classic for over 25 years. This special 15 piece assortment is wrapped elegantly in GOLD to stand out as a premium confection.
$17.50
Excellent - with a good amount of chocolate - Diane Dziewic
Pecan Tootles, also known as turtles, are one of our most popular items. We mix together our creamy butter caramel, freshly salted pecans, and our premium milk chocolate to make an irresistible creation.
$21.00
I sent these "Snowmen" to my cousin in Texas and she raved about them! She would not share them with her friends because she wanted them all for herself! I wouldn't be surprised if she didn't order more to give away. - Mary Hansen
American's favorite cookie is all dressed up. Our adorable hand decorated, chocolate covered Snowman Oreo cookies come individually wrapped in a cello bag and ribbon.
$17.50
I received a 1 lb. box of nonpareils from my daughter & her husband from England for my birthday this week. I am not only a chocolateholic but a nonpareils maven which is why they sent the candy to me. The candy is delicious and unfortunately very addictive. I've asked my wife to hide the box so my next meal is not exclusively candy. You have a wonderful product and obviously well know across the "pond". - Richard Singer
Fresh wafers of our award-winning dark chocolate are topped with little white sprinkles and packaged fresh!
$20.50
Hi, I'm writing to tell you about the wonderful customer service I received on my order. I made a mistake regarding the delivery date and emailed customer service Sunday night. Monday morning there was a message from Ann stating that my shipping order had been upgraded to arrive earlier and the upgrade was free of charge! I can't tell you how happy that made me. Then the product arrived and my step-mom raved about the butter toffee..... Thanks Chocolate.com for saving me and making my step-mom a happy lady!!!!!!!!!!!! - Ellen T. highlands ranch, co
The perfect balance of nuts, butter toffee and premium milk chocolate!
$47.00
A golden way to send your sincere gratitude! This glittering gold hamper is a one of a kind unique gift combined with delicious gourmet treats its sure to leave lasting memories of your generosity and thoughtfulness.
Blog
$26
Enjou's Christmas Wreath and its Historical Importance:
The wreath has become a holiday tradition, but where did it all begin? There are a number of reasons and cultural practices surrounding this symbol, but one of the first was used in ancient Greece and Rome. The use of a wreath as a personal adornment began with Apollo, Zeus' son and the god of light, as a symbol of his unrequited love for a nymph. He wore the wreath as a symobolic reminder of his desires. The wreath is also used as an advent tradition, initially to teach children of the meaning and purpose of Christmas. However here at Enjou Chocolat, we made a completely edible chocolate wreath filled with delicious foiled chcolate ornaments. Once you eat the candy from the inside, the chocolate wreath-box becomes the candy itself! Thanks for reading and have a Very Merry Christmas!
$6.5
National Popcorn Popping Month
The days are getting shorter, and the nights are getting colder. The crops planted in the summer are ready to be gathered. It's harvest time, and the most grown and harvested crop in the United States is corn.
September and October are historically the ideal times to harvest corn. Farmers would work late into the night under the light of the Harvest Moon. That's why October is also known as National Popcorn Popping Month.
Popcorn is known to have existed in the Americas for over five thousand years, which makes it America's oldest snack food. In the 1500s and 1600s, Native Americans taught the new European immigrants how to pop corn. Over time, popcorn presentation evolved with different styles and seasonings.
Now Sugar Plum provides the ideal way to celebrate National Popcorn Popping Month with our New York City Checker Cab Caramel Crunch. Featured on The Rachel Ray Show and in the twentieth-anniversary issue of Chocolatier Magazine, New York City Checker Cab Caramel Crunch is famous for combining hand-dipped caramel popcorn with rich Belgian milk chocolate drizzled on top of it.
The entire history of popcorn has led to this perfect creation. Enjoy what the ancient Incans could only dream of with our New York City Checker Cab Caramel Crunch.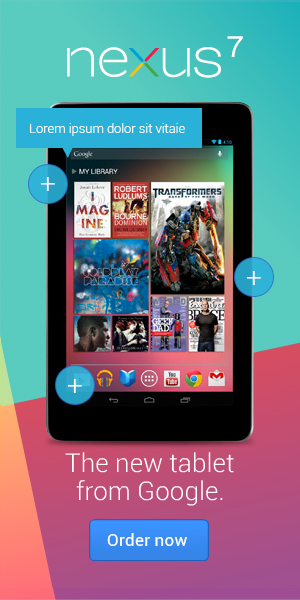 Related Tags